About Natasha
I've always had a love for sewing and can still remember the excitement of receiving my very own beginners sewing kit and delightedly completing all the little projects it contained.
My sewing inspiration came from my very talented Mum who created beautiful soft furnishings for friends and neighbours from our living room floor. I have fond memories of crawling around at the ends of curtains, patiently moving the tape measure across as Mum created the hems.
After leaving school I completed a business degree and undertook a variety of roles in Marketing and Customer Services based in London before getting married and moving out to the countryside. Keen to become more involved in our local community and to ditch the lengthy commute, I decided to change career. I'd already started making furnishings for our new home which had reignited my passion for sewing. Plus all those years spent watching and helping Mum had given me an abundance of curtain making knowledge I'd not realised was there!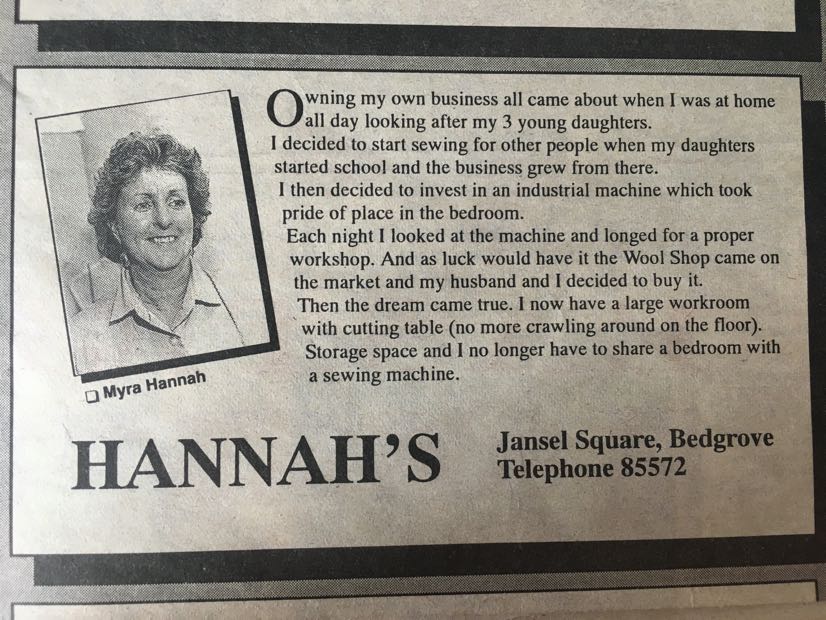 And so in 2015 Natasha Kate Soft Furnishings was born! I took a course in Professional Curtain Making and Soft Furnishings with Victoria Hammond Interiors, set up my home workroom and have been making soft furnishings for the local community and beyond ever since.
Over the years I have built up a reputation for personal service and attention to detail at every stage of the process, from the initial consultation, to the design, to the sewing, to the final result. I love the art of making soft furnishings and it's hard to know which part I like best, but I do get a huge thrill seeing my creations finally hung in place in my customers' homes. I love how a room or space can be so easily transformed by a well-chosen curtain, blind or even a cushion cover.
My workroom is based in our home in Buckland Common near Tring in Hertfordshire, and I can cover anywhere up to a 25-mile radius. This takes in Chesham, Wendover, Berkhamsted and the surrounding areas.
For more information about how I can help create beautiful bespoke soft furnishings for your home, please give me a call.